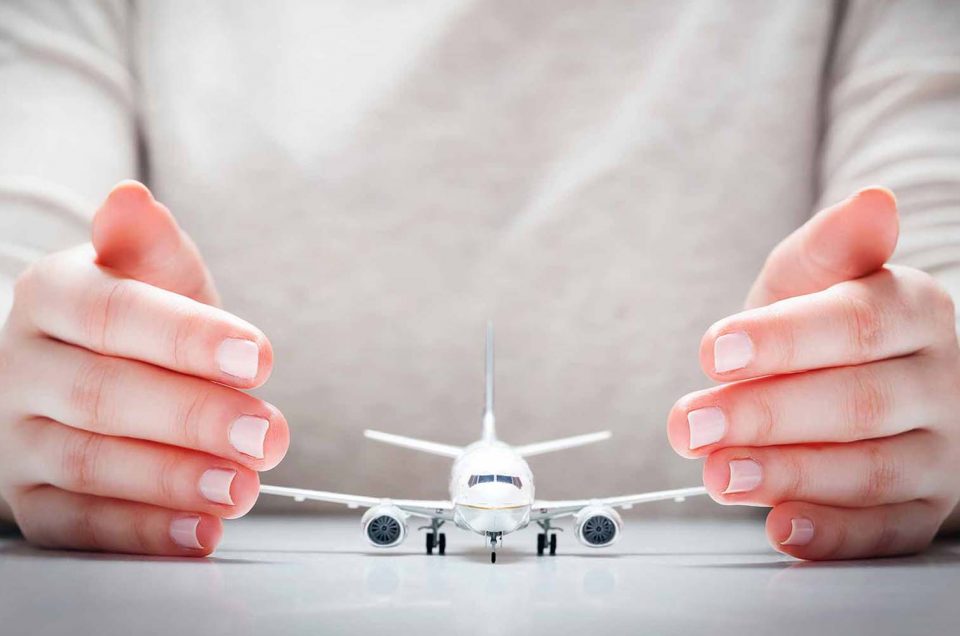 Iran Travel Insurance
Would you drive your car without insurance? Buy and inhabit a house without protection?
For sure, not. So when it comes to travel, why would you risk going abroad without good coverage? Better be safe than sorry!
Travel insurance protects travelers from health issues, accidents, and often lost and stolen goods. Furthermore, to enter some countries, having travel insurance is mandatory, as it's the case for Iran.
To travel with a light spirit, many travelers opt for specific travel insurance when coming to Iran. The main purpose of this coverage is to face unexpected medical issues, from a simple consultation with the doctor to an emergency at the hospital.
Doctors and hospitals in Iran have good standards, yet, it's an extra cost that is not trivial, and for the most serious injuries, it's often in the interest of travelers to choose the repatriation offered by the insurance.
Iran is the cradle of world civilization and we hope you enjoy every minute of your visit to this magnificent country. For Iran Travel Insurance, we have made the online process of applying for Iran Travel Insurance very fast and convenient.
Let's get you a customized travel insurance plan and explore Iran without any worries.
Iran Travel Insurance
Citizens of most countries must have Iran Travel Insurance to enter Iran. Sinar Gasht Travel Agency provides Iran Travel Insurance that gives you full protection whenever and wherever you need during your Iran trip. Get your Travel Insurance to secure your trip and travel with peacefulness.
Notice:
Your personal information is managed in accordance with our privacy policy. We never share personal information with unofficial third parties. Your information will be provided to the Ministry of Foreign Affairs. We securely store your personal information and dispose of it in accordance with EU privacy regulations.
Do You Need Travel Insurance in Iran?
You need to have Iranian travel insurance in order to enter Iran. Due to the sanctions against Iran, some international companies do not include Iran in their list of countries covered for travel insurance.
Therefore, you need special insurance that covers Iran. But before buying any new ones, check your current insurance to see if it covers Iran. Terms like "Asia" or "Middle-East" don't necessarily mean that your insurance covers Iran, and you must make sure by contacting the insurance company.
Note:
Citizens of the following countries don't need travel insurance in order to enter Iran. However, it is advised to get travel insurance in case of an emergency.
• Armenia
• Azerbaijan
• Bolivia
• Egypt
• Georgia
• Iraq
• Lebanon
• Malaysia
• Oman
• Syria
• Turkey
• Venezuela
Should You Buy Iran Travel Insurance From an International Company?
Some International companies offer Iran Travel Insurance. Their price is very high compared to the local providers (about 50 euros) due to the fact that their medical coverage is very high.
Actually, you don't need to be covered by 2.5 million dollars for medical expenses in Iran, and you can buy a hospital with that kind of money! Most local providers cover theft, luggage loss, or legal assistance, which does not apply to some international companies.
Can You Get Iran Travel Insurance at the Airport?
If your current Travel Insurance doesn't cover Iran and you forgot to buy Iran Travel Insurance, don't worry, The authorities will help you to buy it at the airport, but you might have to stand in long lines in order to get your insurance and your precious time would be wasted.
What is the Cheapest Iran Travel Insurance?
Sinar Gasht Travel Agency is providing the cheapest Iran travel insurance. The prices vary depending on your age and the duration of your stay.
How Much Coverage Should I Get for Iran Travel Insurance?
Seeing as healthcare in Iran is not as expensive as it is in some Western countries, you may not need an excessive policy maximum (for example, in the millions).
However, although a lower policy maximum (about $10,000) should be enough to cover any medical expenses you may need to deal with, it will not be enough to cover things like emergency evacuation or repatriation (i.e. air ambulance).
Moreover, if you use the services of a private hospital, the medical costs will be higher, and – depending on the treatment – a basic, low policy maximum might not be enough.
Ultimately, it is up to you to decide how much coverage you are comfortable traveling with. But regardless of the amount of coverage policy, there are some basic features your policy should include.
What Should My Iran Travel Insurance Policy Include?
Any good travel insurance policy for Iran has to include at least the following:
• Coverage for emergency medical expenses. If you get into an accident or become suddenly ill, then your travel insurance covers the costs of medical treatment or emergency services. Dental emergencies are sometimes covered, but not always.
• Coverage for trip disruption. If you have to cancel your trip, miss your flight, or your flight is delayed, then your insurance policy will cover all or part of your lost expenses related to flight tickets or accommodation.
• Coverage for lost, stolen, or damaged luggage.
You can also choose to purchase additional coverage for things like:
• Expensive items or gadgets. Typically, normal policies cover your lost luggage up to a certain amount, but expensive items such as designer clothes or electronic gadgets are excluded.
• Adventurous activities. Travel insurance policies will not always cover activities that are considered high-risk. If you want coverage for such activities, you have to purchase it extra.
• Terrorism coverage. For any injuries, losses, or evacuation needed due to a terrorist attack.
• Personal liability. In case any of your actions result in bodily injury or property damages to another person, then the insurance company will pay expenses related to it.
How Much Does Iran Travel Insurance Cost?
The price of a travel insurance policy for Iran depends primarily on whether your insurer is an international company or an Iran-based company:
• If you purchase from an international company, the price will be higher because the coverage will also be bigger. You may be looking at something like 4-10% of your overall trip costs.
Additionally, the following factors also affect the price of your travel insurance:
• Your age. Tourists who are older (over 65 years of age) usually have to pay more for travel insurance, simply because of the added risk of complications.
• The time you will spend in Iran. A travel insurance policy for a 5-day stay will be lower than that for a 30-day stay.
• Whether any dependents are included on your policy, such as your spouse or children.
• Whether you choose to get coverage for additional things like adventurous activities or expensive gadgets.
Will My Existing Travel Insurance Cover Iran?
Not always. Although you may have worldwide travel insurance, insurance companies often exclude Iran due to sanctions against the country. Unless your insurance explicitly claims that it covers Iran as well, you should not assume that it does, even if it's valid for Asia or the Middle East.
Is Healthcare Good in Iran ?
The healthcare system in Iran depends mostly on which part of the country you are in. If you are in a large city such as Tehran, then you will likely find that the quality of health centers and hospitals is up to international standards and the hospitals are well-equipped.
However, the same cannot be said for rural areas or smaller cities.
There are also private hospitals, which have better service but will usually cost more – although not as much as their equivalents in Western countries.
Is Iran Safe to Visit?
Many people consider Iran as one of the safest places to visit – although according to many travel risk indexes, Iran is considered a "moderate risk" level country, same as many other popular tourist destinations like Turkey and Russia.
The people in Iran are known to be nice and hospitable, but it is worth remembering that it is an Islamic country, so different laws, and social norms will apply to what you may be used to, especially if you are from a Western country. So you should be respectful and considerate.
Some parts of Iran may present increased risks, such as the Iran/Afghanistan border, the Iran/Iraq border, and the province of Sistan-Baluchistan.
Before you travel to a foreign country you are reprehensible about, you should check with the travel advisories issued by your country's government.
Is It Safe to Visit Iran as a US Citizen?
If US citizens want to visit Iran, they are obligated to apply for a visa through an Iranian travel agency, a process that can take up to 2 months. The travel agencies are responsible for sending US tourists on a tour of the country, which means it should be fairly safe.
Still, the Travel Advisory on the US. Department of State urges US citizens to avoid travel to Iran, due to "the risk of kidnapping and the arbitrary arrest and detention of US. citizens."