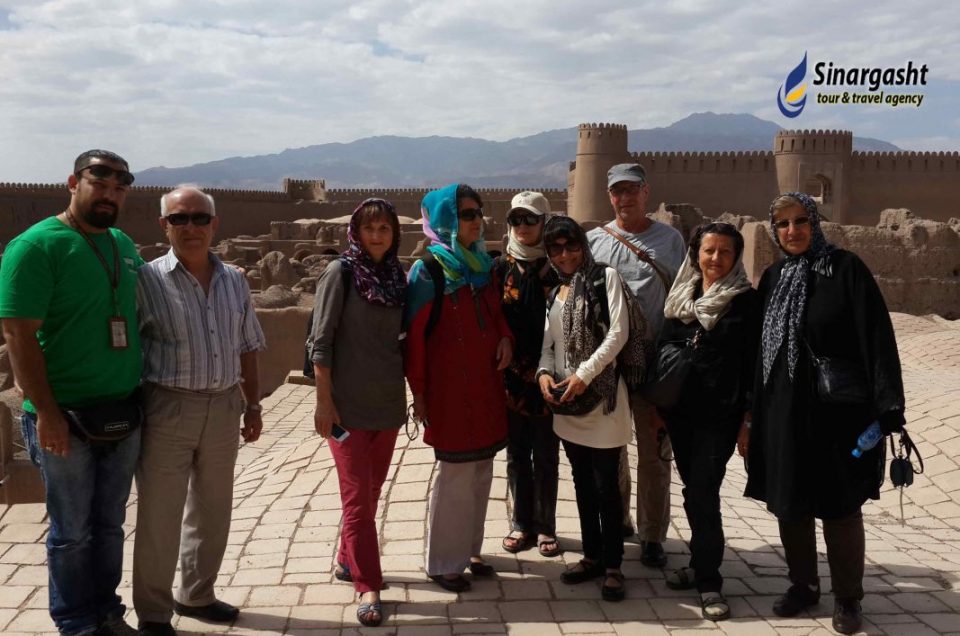 Is Iran Safe To Visit In 2023?
It is the most common question among visitors to Iran before entering Iran.
Despite the engineered picture projected in the mainstream media, Iran has always been safe for tourists.
Iran is generally a very safe place to travel, so much so that many travelers describe it as the 'safest country I've ever been to', or 'much safer than traveling in Europe'.
Almost any tourist who travels to Iran is astonished by the contradiction that exists between the real Iran and the image of this country in the mass media.
Iran has always been an important country and has been attracting rising attention lately. It was due to the escalation of tension between the US and Iran.
However, this is not the only factor that makes Iran worth knowing about visiting. The heart of the storied Persian empire of antiquity, Iran has long played an important role in the region as an imperial power and later—because of its strategic position and abundant natural resources, especially petroleum—as a factor in colonial and superpower rivalries.
The origin of Iran returns to 7000 civilizations. From the scenic nature to more than hundreds of cultural sites provide people with enough incentive to want to know more and visit Iran. However, there were recently rising concerns for tourists about planning their trip to Iran. It was quite understandable.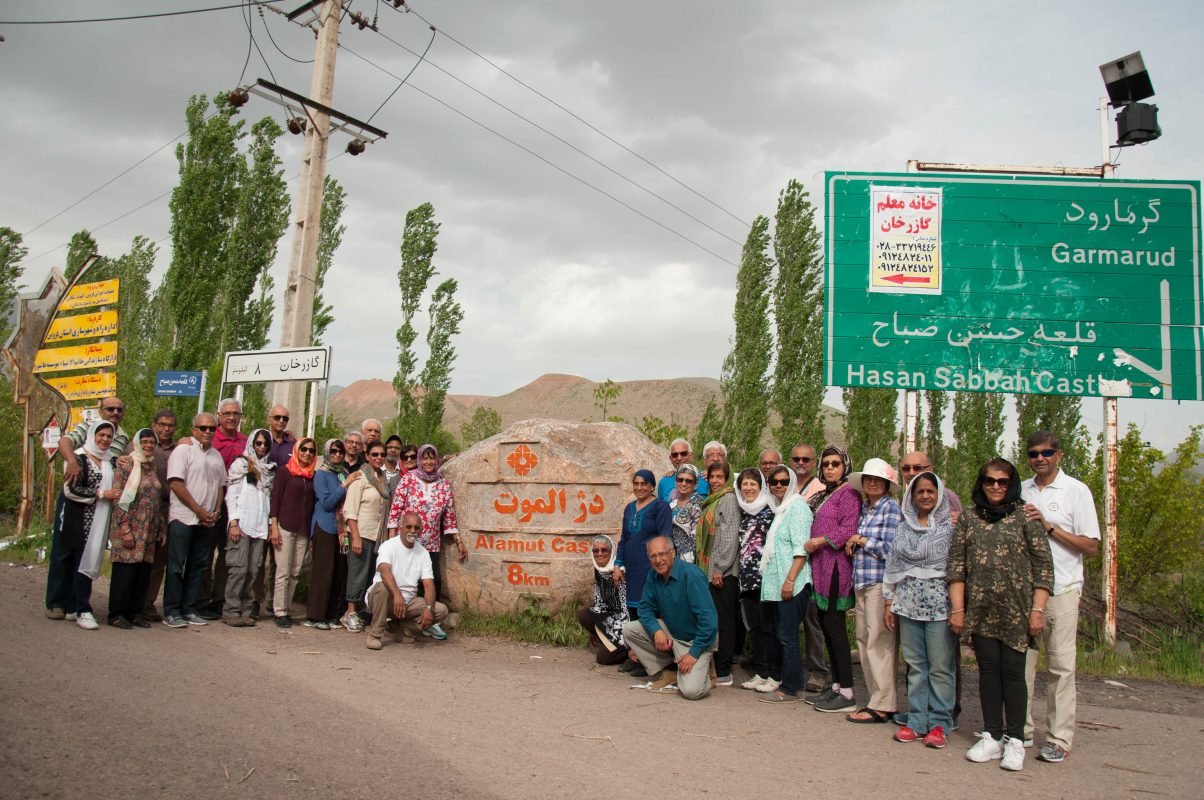 THIS IS IRAN
Ancient Land of Beauty and Wonder. A legendary ancient land in the center of the Middle East, a country with a land area of over 1,648,000 square kilometers on the northern coasts of the Persian Gulf, a country with seven different climates.
this is IRAN, the land of the Persian, Azari, Kurd, Baluch, Lor, Turkmen, and Arab people; the land of Zoroastrianism, Judaism, Christianity, and Islam.
The land of peace and friendship, the land of various languages and dialects, the land of colors and seasons, the land of forests and deserts, the land of palaces and citadels, the land of ceremonies and festivals.
The beautiful land of Iran is the paradise of tourists: people who will never forget the hospitality of its people, delicious Iranian food, and its numerous historical and natural attractions. Iran, Mesopotamia, and Anatolia were the first parts of the earth ever to see the rise of rural societies some ten thousand years before the present.
During the Neolithic period, the early inhabitants of the land of Iran domesticated goats, sheep, etc., and furrowed fields and sowed seeds to grow barley and wheat.
Moreover, they created the first ceramic artifacts in history and expressed their religious beliefs by building small temples in Tappeh Zagheh (today's Qazvin) and painting religious symbols on ceramic objects.
About 3200 BC, simultaneously with the inhabitants of Mesopotamia, Iranians developed urban societies and founded one of the greatest cities of the ancient world: the glorious Susa (today's Shush in Khuzestan province). They also resisted foreign invaders of the time, Assyrians and Akkadians.
How did the concerns start to rise?
The stresses and strains raised after Iran's top military commander, General Qasem Soleimani, was assassinated by the US. Then Iran retaliated and carried out a ballistic missile attack on US airbases in Iraq. And finally, the crash of a Ukrainian passenger airplane was justified as "human error". Consequently, The European Union's air safety agency advised airlines to avoid flying over Iran.
Currently, should you be concerned about your safety in Iran?
The Iranian government has developed a comprehensive vaccination program. Due to the vaccination program, around 80% of the Iranian population has been vaccinated. The disease remains well controlled.
It is safe to visit Iran for US citizens?
Can Americans Travel to Iran?
Yes. Us citizens can travel to Iran as a tourist with no problem. US citizens will have to have their itinerary and tour guide approved beforehand.
This is contrary to the fact that the Bureau of Consular Affairs of the U.S. Department of State has announced the travel advisory level 4 and prohibits U.S. citizens from traveling in Iran as tourists. It needs to be mentioned that the American tourists who have already visited Iran narrate the opposite story and do not have any complaints about their safety.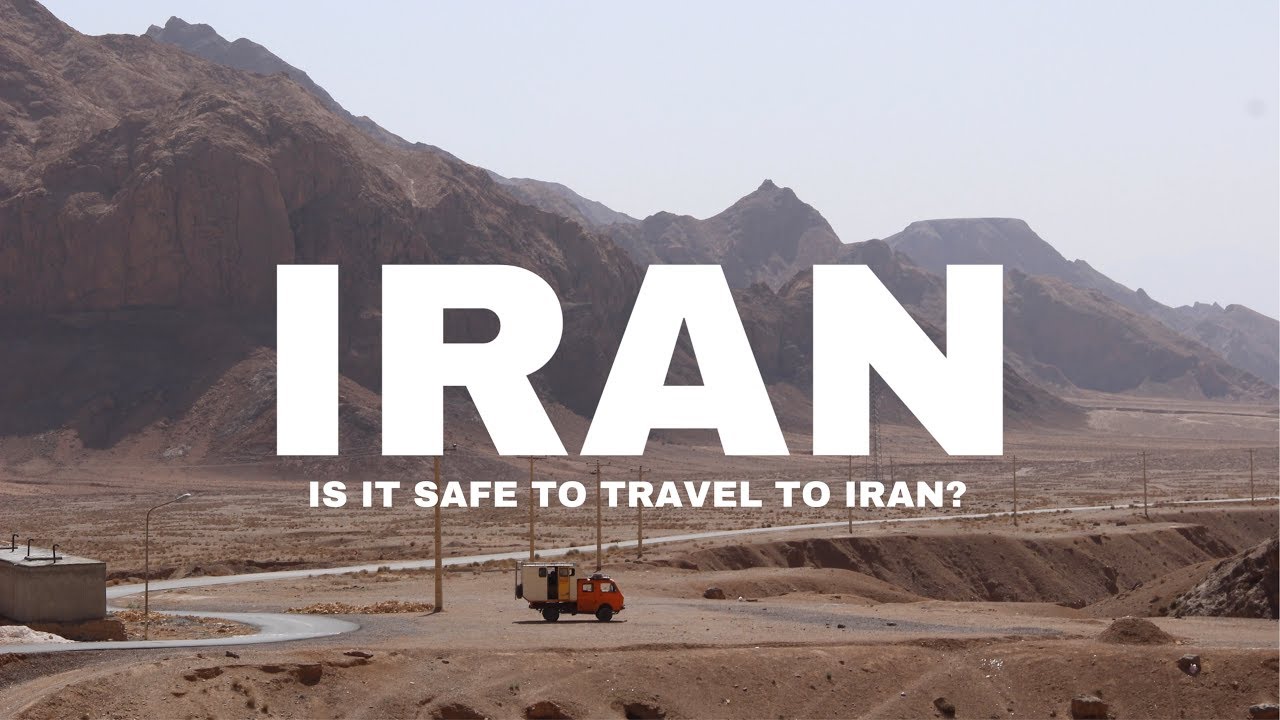 Sticking to the itinerary is part of the conditions of visa approval, so sticking to the itinerary and the instructions of the tour guide will ensure that there are no problems.
The Iranian government is highly sensitive for historical and political reasons of any foreign involvement in the political process, in particular, this applies to the United States.
Avoiding political demonstrations and making any public political statements is another way to avoid any trouble. Otherwise, Iranians will be keen to demonstrate their hospitality to U.S. citizens and will offer to host them for lunch or dinner.
Hostility towards particular actions of the U.S. government doesn't stop the people of Iran from having anything but the warmest feelings for Americans themselves.
Iran Travel Risk
Among the statistics and figures published in global media every day (International travel risk), we received a new report from the International Health Services Company (SOS). The company has designed a map designating different countries in yellow, orange, and red colors.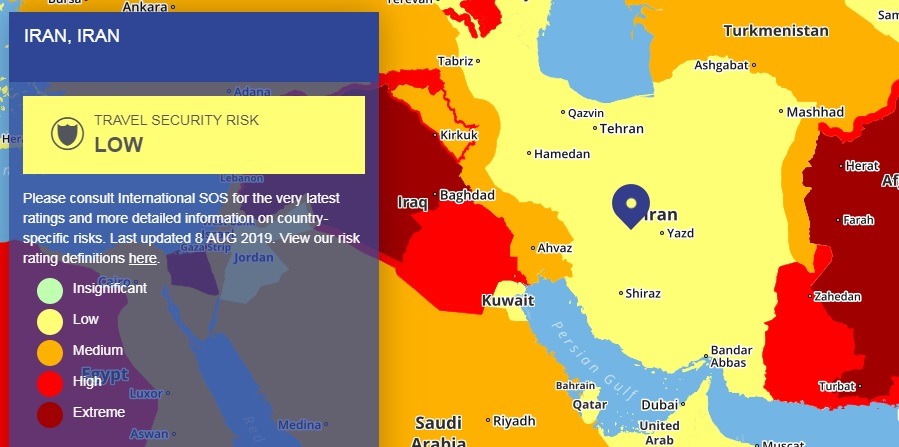 Yes, each of these colors tells the audience what the company is offering. The most dangerous countries for travel which are shown in dark red, include Syria, Mali, Libya, South Sudan, Yemen, Afghanistan, and Somalia. What color is Iran on this map? A question that immediately comes to our minds. Yellow! Meaning: a country that is wholly safe and not dangerous. So Iran is as safe as the UK, Germany, and Switzerland!
In the past few years, with the opening of Iran's doors and the ease of obtaining visas for foreigners, lots of tourists have come to this country. A country that attracts a lot of attention in the world with its history, culture, and customs.
However, it also raises the question of whether Iran is prepared for this wave of foreign travelers or not. Do foreign tourists regret their trip to Iran or, on the contrary, ready themselves for another one in this country? How is Iran so attractive and spectacular to them?
Is it safe for women to travel to Iran?
All women in Iran are required to follow the dress codes prescribed for women in Iran. This means wearing a headscarf and not allowing the skins on your arm or legs to be shown while in public.
There is also gender segregation in some public transport.
Following these laws will mean women will generally have no issues when it comes to safety.
Iranians are renowned for their hospitality and as a visitor, you will be invited to many people's houses for dinner or lunch.
This is not as forward as it may seem in other countries and is generally a sign of respect to the guest. There is, however, no obligation to accept such offers.
New Updates After Covid-19
Iran is open now to vaccinated tourists. If you have received your two doses of the vaccines, you are eligible to apply for a tourist visa.


– Passengers must provide a valid COVID-19 double vaccination certificate issued no later than 14 days before their flight. You'll also need to complete self-declaration forms on inbound flights.
– All passengers aged over 12 must have a negative COVID-19 PCR test result in English form printed which is issued at most 72 hours before departure.
Start planning your trip to Iran right now
IRAN with 26 UNESCO WORLD HERITAGE SITE is one of the countries you have to visit. So, if you haven't traveled to Iran yet or you would like to see some other parts of Iran you have not visited before, do not be doubtful anymore.
It is the right time you start planning your trip to Iran and see what this ancient country is like by yourself. After the outbreak of Covid-19, you now have the chance to plan your trip and you will always have the chance to reschedule your trip if the situation deteriorates.
Why traveling to Iran is a must !!
We have provided ten reasons why you should overcome your doubts as soon as possible and travel to Iran:
1. Iran is safe.
Is it safe to travel to Iran? Whether you are going to Iran in a group, or individually, whether you are a woman or a man, and whether you arrive in Iran by day or night, Iran is a very safe country.
A visitor who has traveled to Iran with his friend for two weeks once said he went overnight by bus from one city to another. According to his observations, since women can travel comfortably in the cities of Iran at night, Iran is a safe country to visit.
2. Everyone is talking about Iran all over the world
Many sources have introduced Iran as one of the most popular travel destinations in the current world. I can only tell you that this is the beginning of the continuous period of foreign tourists coming to Iran.
3. Iranian Hospitality
According to Iranian culture, people who live in this country are very hospitable. When you meet the Iranian people from Tehran to Tabriz, they invite you to go to their houses. Of course, the tradition of "Taarof" (salutation) should be familiar to you before traveling. You may face a driver's salutation when you get out of the taxi or a shopkeeper's when you are about to leave the store and say goodbye without paying his money.
4. Iran has an ancient history
Persepolis may be the most famous historical place in Iran, but it is not the only authentic site in this country. From ancient Persia to Modern Iran, the country has a long historical journey that you can experience by traveling and observing monuments of various periods.
5. Iranian Architecture
Just by looking at a mosque, a historical house, or an Iranian bazaar, you will see delicate ornaments. It does not matter whether you are inside or outside of an Iranian building; the Iranian elite architecture is something that attracts you as a visitor.
6. Handicrafts in Iran
Each of the provinces, cities, and even villages of Iran has its own crafts. In Yazd, you can buy beautiful cashmere, carpets in Tabriz, and decorative blue tiles in Isfahan. Anywhere in Iran, you can go back home with a unique souvenir.
7. Iranian food
From pistachios to black tea, from saffron to kebab, from Mirza Qasemi to Ghorme Sabzi, everything in Iran is addictive.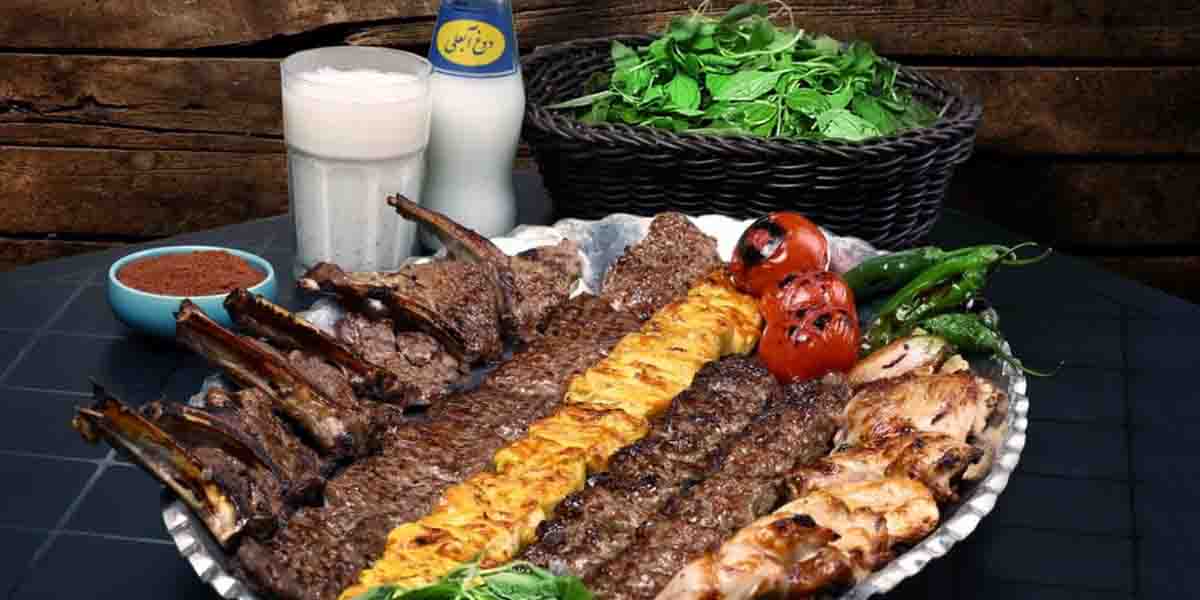 But if you ask me about the most delicious Iranian food, I will choose Pistachios and Baklava. While some Iranian cuisines, such as Ghorme Sabzi are popular and you can find them anywhere, some foods are unique in some areas of Iran.
For example, Mirza Qasemi is a Gilanian food, or Dizy with a lot of meat belonging to Ardebil. You can read about top local Persian foods in our blog.
8. Iran is not an expensive destination (currently)
Whether it's because of the sanctions or the devaluation of the Iranian currency, traveling to Iran is very cheap. A train journey from Tehran to Tabriz is 8 euros, and a bus trip from Ardebil to Lahijan is less than 3 euros.
A one-night stay in a 4-star hotel is about 30 euros. You can stay in a royal suite at no extra charge.
9. Iran has a lot of quiet space
In contrast with public imagination, Iran's atmosphere is very calm, and unlike many regions in Italy, you can easily take photos anywhere. The Iranians are very friendly and very happy to be in your photos.
10. Experience a truly reliable trip in Iran
Probably due to sanctions, Iran has little trade affairs with Western countries. It can boast of its products and its various production fields from food to ceramics and textiles. The Iranians also admire their culture and traditions. They never lose the opportunity to explain to you what they might know about a monument, food, culture, etc.
Why Sinargasht Tour and Travel Agency?
Because the best person to plan your trip is someone who lives and plans all the necessary highlights there.