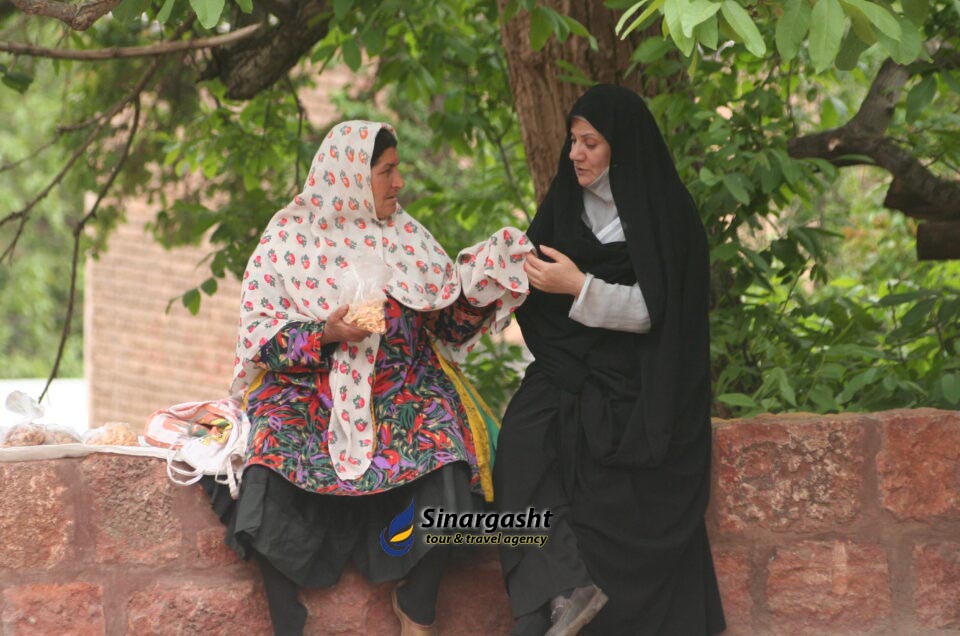 Hijab in Iran
In ancient Iran there was a kind of hijab for women.
What's the exact meaning of hijab in the Persian custom ?
Hijab meaning
Indeed hijab means  wearing long clothes with long sleeves.
In common English, is a religious veil worn by Muslim women in the presence of any male outside of their immediate family, which usually covers the hair, head and chest.
The term can refer to any hair, head, face, or body covering worn by Muslim women that conforms to Islamic standards of modesty.
Hijab can also refer to the seclusion of women from men in the public sphere, or it may denote a metaphysical dimension, for example referring to "the veil which separates man, or the world, from God".
For both sexes basically for women means covering some part of their heads, with a lace cloth ,even for Princess embroidered fabric or jeweled decorated crown and for Kings always jeweled crown.
In fact, high coverage indicated wealth and prosperity. It was also a kind of fashion in that time. In different eras Iran witnessed various form of coverage that sometimes was not necessary to cover all part of body.
For example, in the first and second Pahlavi period(20th century) women chose to follow western style coverage until 1979 (Islamic revolution) which brought a new form and stricter of hijab in Islamic form. The people had to follow the religious rules.
For instant, men should wear front collars front shirt ,men and women should cover all parts of their bodies.
Wealthy and poor should respect and follow this form of hijab as a governmental rule, but now a days we can see new generation  with beautiful fashionable clothes.
Therefore, when you plan to visit Iran you should prepare suitable clothes with accordance to Islamic coverage.
It would be interesting to see yourself in new form of clothes.
concluding remarks
At the beginning you might find it difficult to cover your head and you might think that the police or the religious people would rush you, but despite of all you read in the books and what you have heard about the hijab restrictions in Iran.
You will not face problems. Do not worry and feel home. Iran is the land of warmth and hospitality.