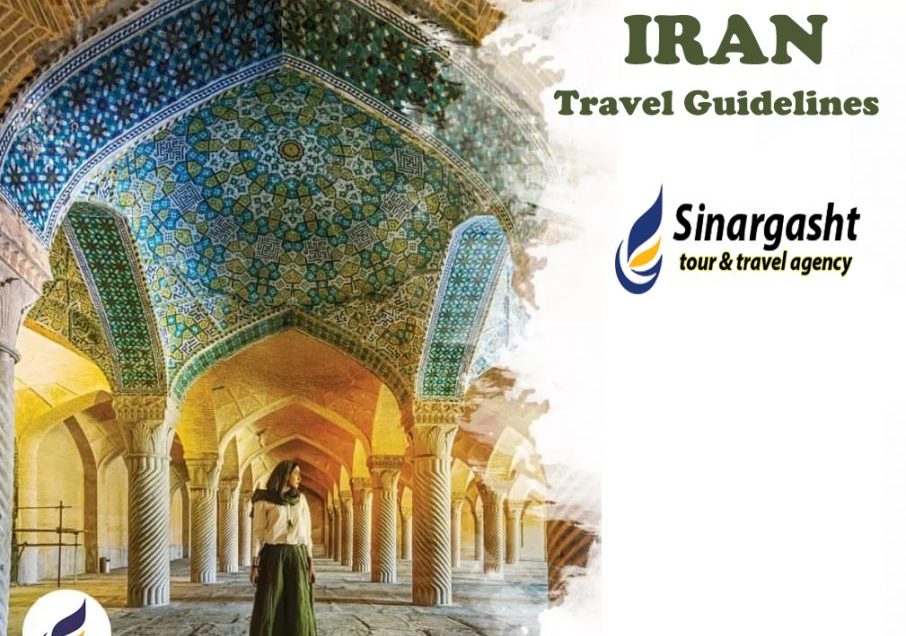 IRAN TRAVEL GUIDELINES
You can travel to Iran to experience the delights of the ancient Persian Empire. it is not unreasonable to say that you will see the best of everything in Iran, a country with four seasons, 2500 years' history, diverse nature and a unique culture
There are lots of False Rumor about the limitations faced by the rules and regulations of Islamic Republic. Many Tourists are confused by how to go about entering Iran and travelling around safely, efficiently and within the boundaries set by the current regime. But make your decision and have a trip to Iran.
You will enjoy all the Iran beauties. Nowadays most of the people from all around the world know Persia or Iran through its carpets, its caviar, or through its importance as one of the world's major oil-producing nations.
Yet, Persia has one of the richest and oldest cultures in the world. In order to have a trouble free travel to Iran we strongly recommend you take time to look at this page.
Here are some Iran travel guidelines that will help you to have a better travel.
MONEY AND CREDIT
Rial is the currency of Iran that is also shown in abbreviated form "IRR" in global transactions Iranians commonly express amounts of money and prices of goods in Tomans, (One Toman equals 10 Rials),It means one zero is skipped when Toman is used instead of Rials. The Iranian Rial is the currency of Iran. For this purpose, one "Toman" equals 10 Rials. Despite this usage, amounts of money and prices of goods are virtually always written in Rials.
Iranians use Rails, a currency that is virtually unconvertible outside of Iran. In Iran Big cities, it is quite easy to exchange currency for Rials.
Be aware that rates can differ substantially – this is especially important if you plan to exchange large sums of money.
Also having any question or problem for exchanging rate you can trust this site and check it out : www.Bonbast.com .In Iran you must have cash that Iran has no connection financially to other countries  and credit cards and international banking cards do not work because of sanctions.
Transactions are possible, but it is very expensive to send or receive money in Iran currently. you should bring all the money you will need throughout your trip with you.
While traveling in Iran it is highly recommended to receive " Iran Cheques " of Official exchange companies or Banks or Trusted persons.
Before coming to Iran Try to travel with international currencies.
we usually suggest to have one of these currencies: American dollar, European Euro, English pond, Canada dollar, Australia dollar, Swiss Frank, Turkish lir, Saudi Rial, Chinese Yuan, Emirates Derham, Japanese Yen are among currencies you can exchange easily, but small exchange shops may only exchange limited currencies. American dollar and European Euro can be exchanges everywhere.
DRESS CODE
Travel to Iran doesn't have to be difficult at all. Iran does have a strict dress code and this is one of the biggest concerns for female travelers to Iran. You must wear a headscarf in the certain time you are there (except when in your hotel room or private indoor spaces) and loose clothing that covers your body.
You don't have to wear a burka or anything that fully covers you. When you arrive you will soon see the reality is far removed from the stereotype. Iranian women are stylish and proud of their appearance – fashion being a means to stand out and make a statement. Visitors have a bit more flexibility when it comes to the rules.
So, please just pay attention to these dress guidelines:
Long shirts or tunics to mid-thigh with long sleeves
Long pants, jeans, or skirts that completely cover the legs
Scarf or hat for covering the hair (it is not necessary to cover the neck)
For men it's more simple – you will be dressing much the same as you do in western countries, except no short shorts, no super short sleeves and no extreme tight-fitting clothing.
1. Any variety of colors may be worn.
2. While on mountain and nature tours, it is advised to wear comfortable clothes with light colors.
RELIGION
Shia Muslim is the dominant religion in Iran, although other minorities such as Christians, Jews and Zoroastrian have been also adopted.
TRANSPORTATION
You are not limited at all. You can access and visit almost anywhere in Iran.
Here are some subdivided parts
Road Travel
Iran has diversity in roads between cities. The main routes are highways. Others are usually asphalt (Paved) but there are a few small villages that do not have asphalt roads.
We have all ranges of vehicles for travelling between cities with safe and touristic drivers and cars. try to choose new cars or buses since older vehicles have higher accident rates.
If you wish to drive your own vehicle into Iran, you may be subject to Iranian customs and other regulations.
There are special requirements for travelers wishing to bring motorcycles into the country. Contact the Iranian authorities for details well before you travel. Although traveling by road is a bit time consuming, the country side is beautiful and worth the time.
Types of car
| | | | |
| --- | --- | --- | --- |
| Type of car | Number of Seats | Maximum Number of Passengers | Luggage Space |
| Sedan car | 4 | 2 or 3 | Trunk |
| Delica Van | 10 | 4 | Inside Car |
| Iveco Van | 10 | 6 | Inside Car |
| Toyota Hiace | 12 | 9 | Inside Car |
| Minibus | 18 | 13 | Inside Car |
| Middle Bus | 30 | 24 | Luggage Container |
| Vip Bus | 25 | 24 | Luggage Container |
| 44 Seats Bus | 44 | 43 | Luggage Container |
Air Travel
Iran is a vast country, so it's enjoyable and the most convenient way to travel via plane. About International flight to Iran : Turkish Airlines, Emirates, Qatar Airways are international airlines that have most flight schedule to big cities of Iran.
Tehran is capital city of Iran and like other capital cities of the world has many flight schedules and new airlines will add daily to this list.
Here are some airlines that have regular flight to Tehran. Qatar airways, Turkish airline, Air Arabia, Tajikistan airlines, Iraqi airways, Fly Dubai, china southern airways, Emirates, Lufthansa, Kuwait airways, Air France, Azerbaijan airlines, Aeroflot Russia.
Air travel is the most convenient option. Air travel is relatively cheap in Iran.
In the recent few years several private new airlines have also been established which have even made air travel easier and safer.
The best way of assured air travel is to book the ticket prior to the date, especially in high season. Sinar Gasht Agency can book your tickets prior to your visit with very reasonable fees.
TRAIN
Iran has currently over 6000KM of railway and over 350 railway stations. First class trains in Iran are comfortable, safe and cheap. High speed Train is good choice for Long distance between cities. These trains have Good quality services like private cab with TV, restaurant with standard menu and are more safety kind of transport.
Bus
Domestic bus travel in Iran is very popular and long-distance buses are surprisingly comfortable. Bus company like Hamsafar, Royal Safar and Iran Peyma are the main and the best kinds of Bus are VIP and Scania for traveling between cities.
Iran has lots of bus stations and different levels of buses that drive all around this country. They are easy to book and available most of the time.
SAFETY
Iran as an Islamic country is too different from what foreign people think about it. Iran is a low –crime country. While they've thought Iran is not a safe country, Iran has strong security system which the entire tourists are pleased and surprised.
Even our agency will arrange all the details of the travel plan with law enforcement in order to provide a safe and secure trip for you. Also for traveling in the southeast of Iran, we will arrange an escort police for you.
PEOPLE
One of the biggest advantages of going to ski resorts in Iran is the experience, not only at the ski resorts, but all across the country. People say that the Persians are the most hospitable people on the Earth and, after experiencing it, you will probably be inclined to say this bold statement is actually not that far off the truth.
For example, people in the street may invite you over for tea and food after just meeting you. This kind of hospitality is not out of the norm at all. In fact, barely a day will go past when you will not be in some way touched by Iranian kindness and hospitality.
It seems that everyone is very keen to help travelers, which makes travelling around Iran quite easy, even despite the lack of Facebook, Twitter and other blocked websites.
INTERNET
In Iran the internet is not as fast as foreign countries. But the speed is better in big cities. In all 5*and 4* Hotels you will have an Internet Access even in the room freely. In 3* and 2* Hotels internet is available in the lobbies but it will be charges in the rooms. If you request, we will arrange to pay for it in advance.
SIM CARDS
There are lots of mobile Sim Cards (IranCell, Hamrahe Aval and Raytel) which are easy to access and cheap. You can buy them from the air ports or your agency can provide it for you and keep in touch with your family out of Iran.
Also you can call your family from any hotels that you will stay, but please notice that it will be charged separately.
FOODS
Iranian cuisine, also widely referred to as Persian cuisine, includes the foods, cooking methods, and food traditions of Iran. Common to all the Iranian provinces however, is the fact that Iranian food tends to be both healthy and nutritious. As a general description, food in Iran tends to be colorful, healthy and simple.
Taste is added via herbs, light spices and fruit and the resulting dishes are mild as opposed to spicy. Nowadays you can find a vast range of cuisines in Iran, as in most countries of the world.
There are many varied traditional Iranian dishes such as the Chelo-kabab (kebab and rice), every Western dish, as well as, Indian, Chinese, Korean… cuisines.
And of course pizzas and hamburgers can be found anywhere. Typical Iranian main dishes are combinations of rice with meat (such as lamb, chicken, or fish), vegetables (such as onions and various herbs), and nuts.
Fresh green herbs are frequently used, along with fruits such as: plums, pomegranates, quince, prunes, apricots,and raisins.Characteristic Iranian flavorings such as saffron, dried lime, cinnamon, turmeric, and parsley are mixed and used in some special dishes.
If you request, we can reserve any restaurants that you like. To taste true Iranian food, it is necessary to eat at an Iranian's house.  Also we can arrange a culinary tour for you Even if you are staying with an Iranian family.
it is likely that at some points you will eat in a restaurant and if this is the case, you are likely to be happy with the standards of cleanliness and hygiene.
All kinds of meat are served like chicken, fish, lamb, turkey, shrimp except pork and alcoholic drinks which are forbidden religiously. In fact, all types of food in Iran should be halal (religiously approved).