Iran Tour Guide – For those who travel to Iran or booking Iran tour package, it is amazing to know Iran has 24 inscribed WORLD HERITAGE SITE and has a great potentiality for tourism and in the wake of the new economic and political developments. Indeed, the prospect of this exceedingly lucrative business in Iran is very uplifting and bright.
When you want to travel to Iran like tours around the globe, Iranian tours are managed by tour operators. On the planet, it is common knowledge that Iranians are as one of the most sociable and hospitable people and this is reflected often in the character and conduct of tour guides in Iran.
Exceptional language competence, high communication skills and thorough level of information and knowledge about tourist spots are common characteristics of Iranian tour guides.
In Iran tours, from the first moment that you set foot in Iran and start traveling around Iran, our professional tour guides are ready to offer their service and friendship to you by their heart. Before traveling to Iran it is good to know that, the authorities of Iran are very sensitive and serious about the professional tour guide courses. The applicants are trained at least a year before being qualified for a quite comprehensive and challenging tour guide exams.
Those of Iranian people who are picked for this occupation simply love it above all other considerations because being a tour leader in Iran gives them a chance to know and live with the people from all around the world as well as supporting their livelihood.
We understand that you want your trip to Iran to be more than just a journey. That is why our professional tour guides are here for you to give you a personalized and authentic experience all over Iran.
They know the best restaurants, shops, highlights of each city and smart travel tips that will give you a feeling to be like a local.
All of our Iran tour guides are professional English speaking tour guides (or any other languages) like mother tongue leveled ones who are licensed by Iran cultural heritage, handicrafts, and tourism organization. Most of our Iran tour guides have master's degrees in relevant subjects.
We take all security precautions to make your trip safe, enjoyable, and the experience of a lifetime. Our vehicles are of the highest quality and are always kept up to the highest standards of maintenance and cleanliness.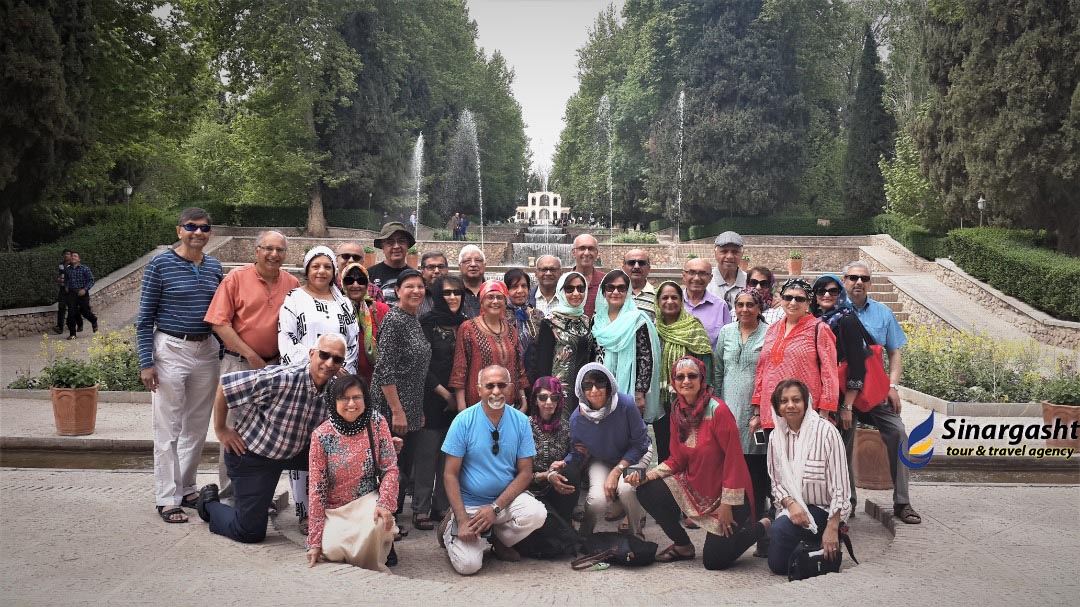 For sure when you are planning to travel to Iran, you might ask yourself many questions. Such as, how deep do you need to know the new surroundings? Are you interested in the hidden stories of the city?
Do you want to discover the best available local places ? Don't you know the answer to all these questions yet? If not, keep on reading. The simplest way to fulfill your needs in a new destination is to ask a local tour operator and hire an Iran tour guide.
It is the same for Iran. If you are planning to travel to Iran and have concerns about hiring a local tour operator in Iran or book your tour through the travel agency near by your home, just in a couple of minutes we give you reasons for traveling to Iran with a tour guide or an Iranian tour operator.
Here are the 6 reasons for hiring a local tour operator in Iran
1) Need an expert person in every destination you travel to?
Have you ever tasted the true vibes through a travel book? Surely you have picked quite a lot of historical facts and sites, but were there any juicy stories between the lines?
You could only grab a bite of crème de la crème if you are mingling among the local communities. If you are looking to experience Iran's local life and visit highlights of Iran, we recommend you to go for it with local people.
They are the best options to bring you out and show you the true flavor of the town and paint a timeless picture in your heart.
What is more, locals are the ones who are always on top of every single thing which matters to the holiday makers; from the most unknown local Iranian art makers to a high-end restaurant, the calendar openings and events, new laws and regulations, and much more.
2) Looking for more flexible vacation?
Has it ever not happened to you that while traveling with your young ones, and on the way to the next museum or so, the youngest almost throws you a tantrum!
What to do? Keep cool, lay back and let the superhero of the hour take control and easily modify the daily schedule; changing the next cultural stop with the finest ice-cream shop in the town! With the private tours or tailor-made tours, it is always easy to shift and rotate even the most squeezed daily plans.
Counting on a local partner's comprehensive destination knowledge around the city, you will have the most flexible advocates at your service.
Iran Tour guide could provide the program in a blink of an eye and modify your tour in Iran. Especially if you are traveling with children. The improvisational skills of your Iran tour guide which are based on his knowledge of the area could also help with setting the most convenient program.
They will also create a stress-free and friendly atmosphere, even for the most demanding ones. When Iran tour guides understand your desired needs, they translate it into your daily schedules and every step of the way. Especially when you travel around Iran in small group tours.
They are capable of making special arrangements due to your last-minute decisions. Here's where your local tour operator in Iran (Like Inbound Persia ) can help you with a little pre-arrangement, and open all doors and no lines are required! Could it get more flexible?3) Need the latest information?
The same as local guides in every part of the world, Iran's local guides are an amazing source of information.
They know more about the Persian culture, heritage, Iran customs and traditions, Persian food, and much more. They are your key to the new environment and your personal essential lead to discover every tiny obsession you're having while traveling around Iran.
To bring this unique quality on board, they take intensive courses on a variety of topics. The course includes history, art, architecture, and cuisine of Iran.
To become an authorized  Iran tour guide, they are also trained to keep visitors of all ages and engage them, regardless of their different interests within groups. Being on top of the situation, they are willing to pull out tricks based on their local knowledge and information.
Moreover, they will make them the best caters to adults who enjoy the cultural tour. In addition, they are the newest best friends to the little ones who need constant entertaining.
They are the ones who always know the latest updates in town. They know about the new shows and plays, art galleries and openings, best Iranian restaurants, cafés, and more. In the town you are visiting, they are the real native people.
In most cases, they grew up in the same place, therefore, they always have interesting stories and insider recommendations. Also if there is anything you wonder about the rules and regulations due to costumes, outfits, cultural shifts, do not hesitate to reach your local tour operator in Iran for exact answers.
4) Looking for a reasonable price?
When it comes to the price and payment, most people look for the best quality with the cheapest price. Isn't it true? Here, the local travel agent or local tour operator has a magnificent role.
Since an Iran travel agency books hundreds of reservations in a single hotel or have cooperation with its local partners, it usually gets the best deal and can offer the best travel services.
They also offer prices on the first hand. As a result, compared to booking on your own, or through an international agency, they almost always offer better prices.
Moreover, even the biggest international tour operators have local partners in different destinations. Needless to say that they run their business to have profits, which comes from the percentage that they add to the net prices of local operator's proposals.
As a result, their prices are always higher, and in order to have the best quality and lowest price, locals are a better choice. Sometimes, in their websites, you can see that they say "lowest prices guaranteed".
5) Do you care about local economies?
Do you have any ideas on how tourism affects the local economy? You probably know that whenever you hire from a local service provider, you are supporting lives and the local community.
This is called responsible travel, and it is all about supporting sustainable tourism which helps the wellbeing of a chain of people. Local Iran tour guides and companies offering local experiences are predominantly local businesses.
This means your travel expense is directly impacting the local community. Therefore, by choosing a local tour operator in Iran you will directly support the local community and its citizens.
Responsible travel is all about helping to preserve what is there to be seen all people from all around the world, now, and in the future. Some Iran private tours offer a deeper and more immersive experience connecting travelers with local communities.
Related tours: Iran Nomad Tours
In these cases, you might even end up supporting a local sensitive cause; such as the endangered animals, natural resources, cultural traditions, and more.
How does it feel to enjoy your vacation and feel like a benevolent too? How does that really work? Your private Iran tour guide, especially in a tailor-made tour, small group tours, or even private tours led you through a schedule of various activities during your stay.
Each activity involves and occupies a number of individuals and local businesses. In general, tourism helps museums and art galleries, restaurants and cafes, handicrafts and souvenir shops, benefit from the national income.
Moreover, as a result of hiring Iran local guides, permanent and seasonal jobs are made, and the youth and the retired find a rewarding income. There will be more and more businesses involved with holiday makers and visitors and the service quality will step to a new standard.
6) It is a must for people from Canada, the US, and the UK
While all European citizens can obtain Iran visa on their arrival, there is only one exception and that is for British people. All visitors to Iran from AMERICA , CANADA, and the UK must be accompanied by a licensed Iran tour guide for their travels in Iran, since arrival until the departure. This essentially means that unless you hire your own private guide for the entire duration of your visit, you must join an organized tour.
For more information: All you need to know about getting Iran Visa
If you have enough reasons to visit Iran, you can book any of our tailored Iran tour packages to Travel to Iran or send us an inquiry to customize a package for you.
To request a travel guide, please mention the following items in your email.
1. Cities you would like to visit
2. Dates of arrival and departure from each city
3. Number of travelers
4. Preference of spoken language by the travel guide
Kindly note that to book a travel guide in advance, we would be thankful if you send us your query at least one month prior to your travel.
Please also note that refunds condition will be announced upon your request. Our email address is Info@sinargasht.com